Create the Rainbow Playground of your kids' dreams. It's as easy as 1-2-3!
STEP 1 – CHOOSE YOUR STYLE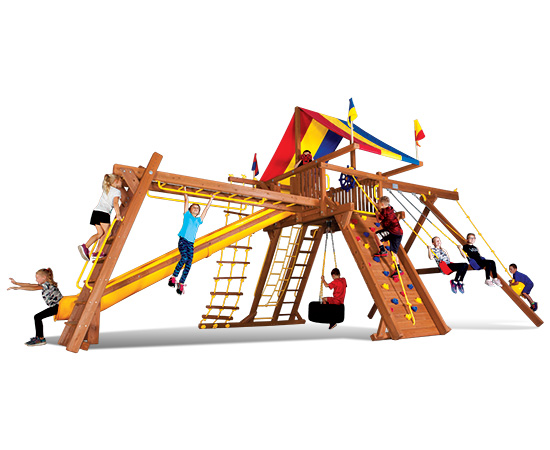 Castle Swing Sets
Unique lay-out helping inspire pretend play
360˚ Tire Swing
Jacob's Rope Ladder for aggressive climbing
Flared Canopy provides shade
Two Wide Ladders supports sturdy, base structure
Unique Step/Chain Combo Ladder for advanced climbing
Best structure for un-level yard solutions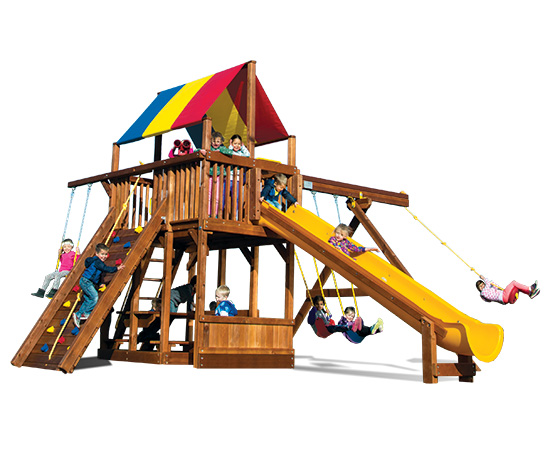 Clubhouse Swing Sets
Traditional lay-out 
Two fort Areas, upper & lower level so everyone feels included
Lower-Level Sandbox, Picnic Table, General Store, and Playhouse Options encourage imaginative play
Upper-Level Cabin Package Option for Tree-House appeal
Rock Wall Option challenges your climbers
Climbing Ramp Option offers unique climb to the top!
Best option for small yard solutions! 
STEP 2 – CHOOSE YOUR SIZE
Selecting the playset deck height is the most important step in designing your family's Rainbow Swing Set.
Shop Castle Series
Based on an equilateral triangle design, the Castle is the most durable freestanding swing set in the world. Add to the fun with multiple climbing options and a 360º tire swing.
Shop Clubhouse Series
Symmetrical construction offers endless design freedom. The Clubhouse lets you choose from a sandbox base that can also be converted into a Playhouse or Picnic Table.
Rainbow offers hundreds of exciting accessories and options available to customize your family's swing set. Build your Rainbow Swing Set to uniquely fit the needs of both the backyard and your children – just some of the samplings of our accessories shown below.  Or, browse our online catalog to see the complete line of accessories available.
DOWNLOAD OUR CATALOG TO SEE THE FULL RANGE OF PRODUCTS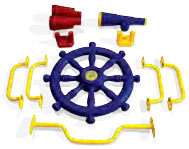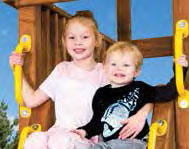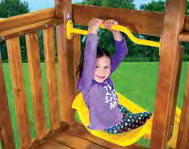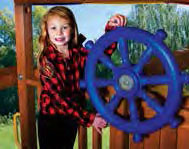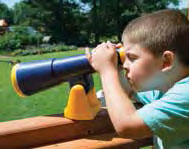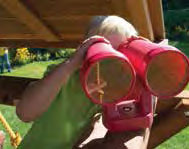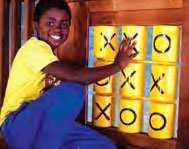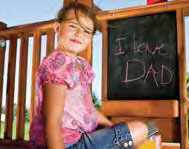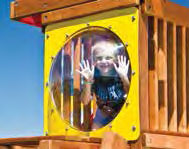 109 bubble panel yellow/green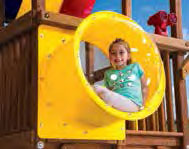 110 extended bubble panel yellow/green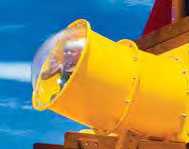 111 double extended bubble panel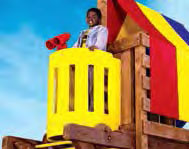 112 crows nest yellow/green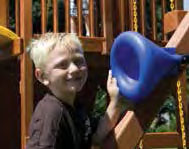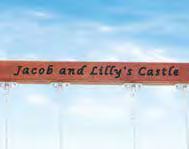 114 personalized name board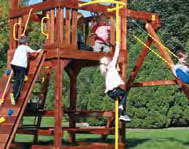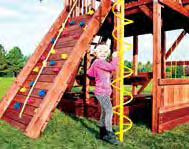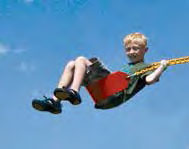 117 sling swing, red/yellow/
blue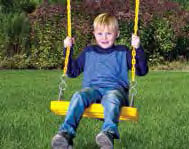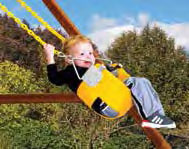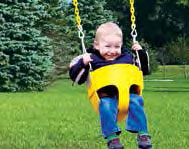 120 commercial full-bucket swing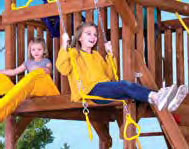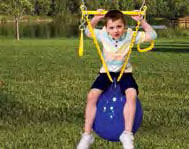 122 trapeze combo buoy/ball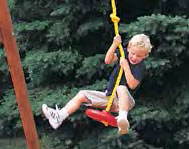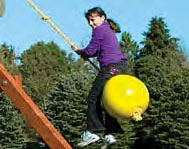 124 knotted rope buoy ball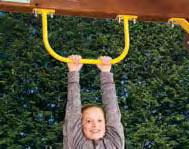 125 stationary chin-up bar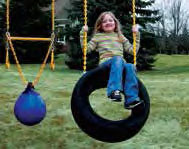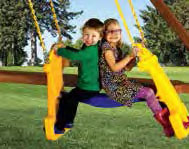 128 rainbow premium glider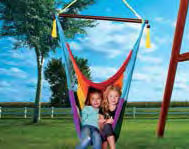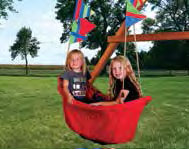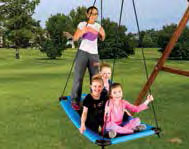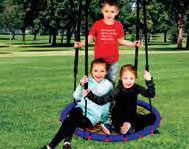 Castle Options and Rail Options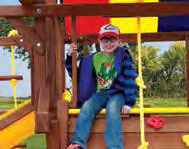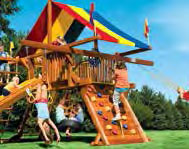 135 double swing arm Castle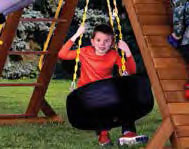 136 360 Degree tire swing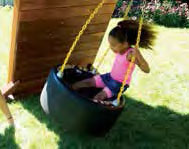 137 360 degree race car tire swing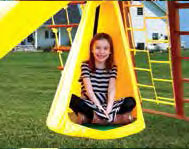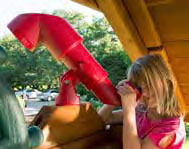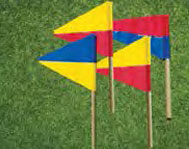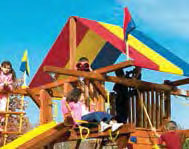 141 red yellow blue canopy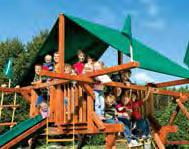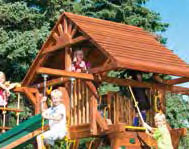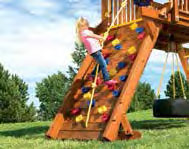 144 unlevel yard extended rock wall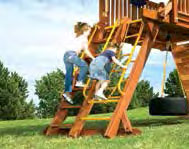 145 unlevel yard extended chain ladder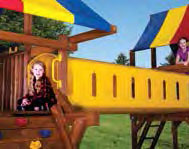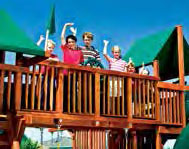 147 10-foot billy goat bridge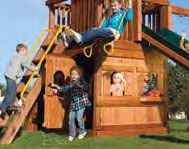 148 lower-level playhouse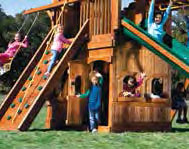 149 lower-level playhouse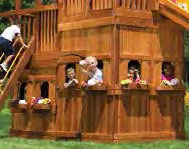 150 lower-level playhouse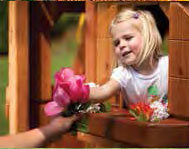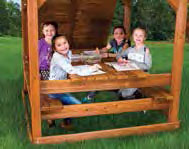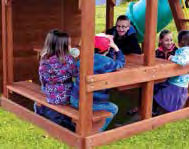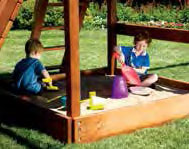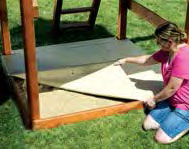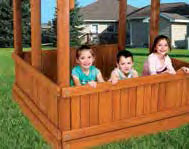 156 general store panels lower level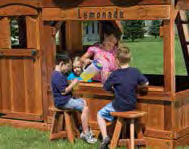 157 lemonade stand stools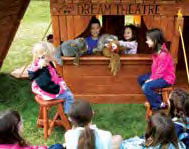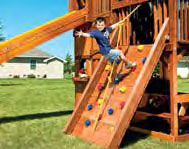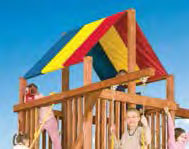 160 red yellow blue canopy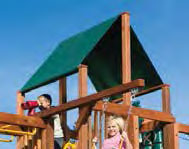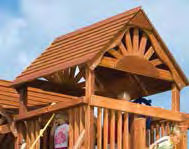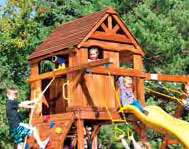 163 upper level cabin package
Slide Options and Swing Beam Options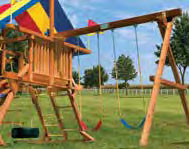 164 2-position swing beam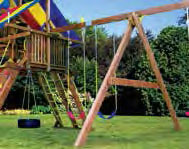 165 3 position swing beam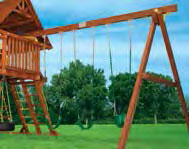 166 3-position swing beam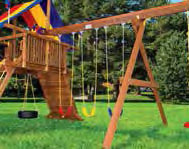 167 4-position swing beam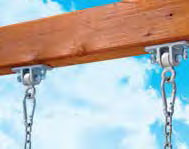 168 ductile iron swing hangers – pair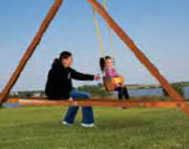 169 swing beam a-frame bench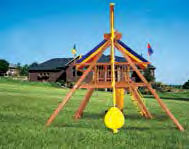 170 unlevel yard extended a-frame leg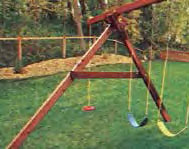 171 two unlevel yard extended a-frame legs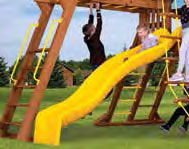 172 10ft wave slide, yellow/green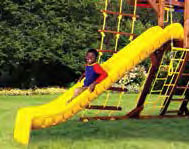 173 10ft scoop slide, yellow/green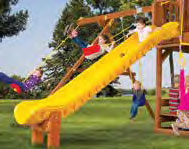 174-10.5ft scoop slide, yellow/green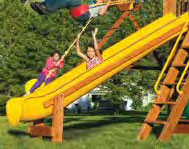 175 11ft super-scoop slide, yellow/green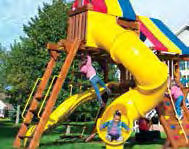 176 270 spiral slide, yellow/green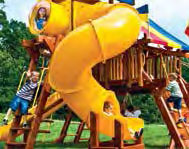 178 360 spiral slide, yellow/green
Slide Options and Swing Beam Options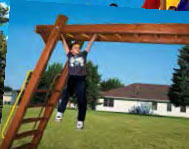 178 monkey bars sunshine rainbow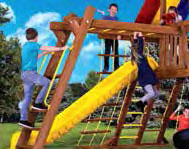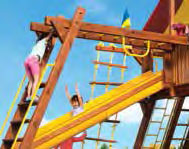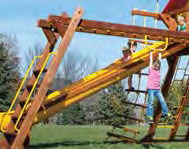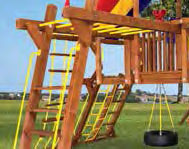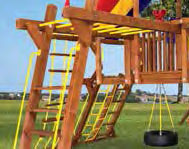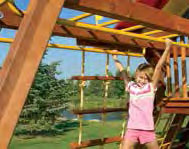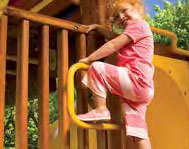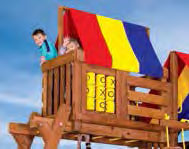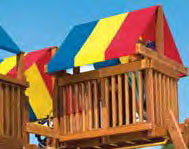 188 penthouse sunshine rainbow, monster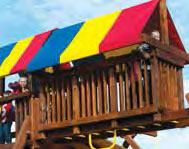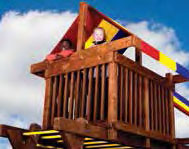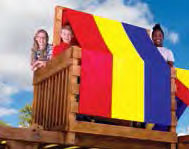 191 super penthouse classic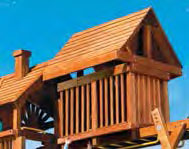 192 penthouse wood roof sun/rain, monster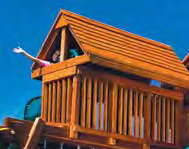 193 penthouse wood roof, king kong
LET US HELP YOU CHOOSE THE PERFECT SWING SET OR TRAMPOLINE FOR YOUR BACKYARD FUN!